Careers in tech for non-techies
October 5 @ 4:30 pm

-

6:00 pm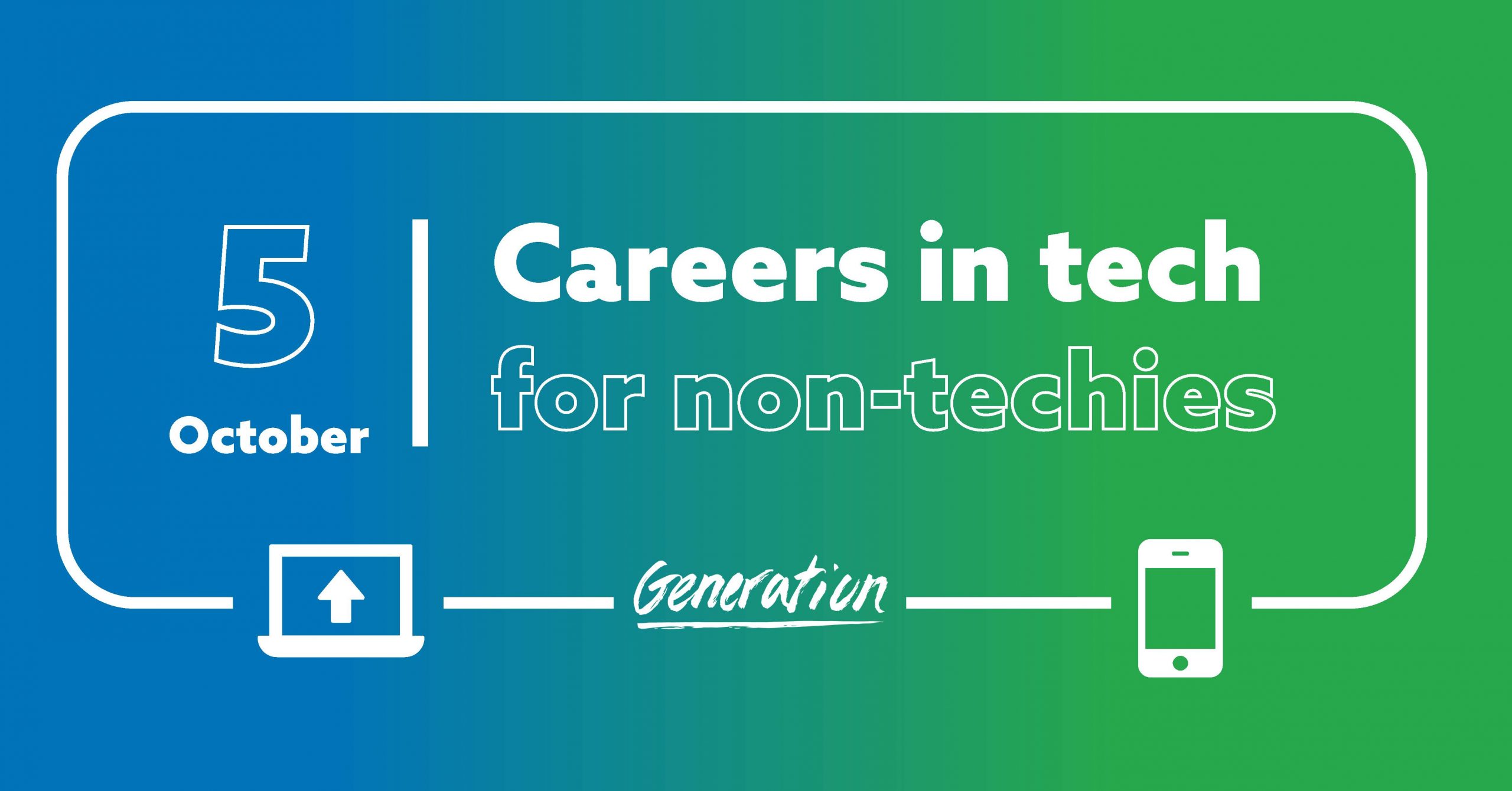 The tech sector has been booming for years and is continuing to grow at rapid pace, where it can sometimes be a challenge finding the right role for you.
This event is aimed to help you learn from individuals who have taken the non-traditional route into a tech career and to share their advice with you about taking that first step.
Why you should attend:
● Gain advice about entering a career in tech from professionals who joined the tech sector later on in their career
● Receive practical tips on what to do next to start your journey into tech
● Learn about the Generation experience and our tech programmes by hearing from previous participants on our programmes and impact this has brought to their future career
Any questions, please email Dilveena at dilveena.sokhi@generation.org
Check out www.uk.generation.org for more information.