Central London
Launch your career in IT Support
Our IT Support Programme aims to build your confidence in a supportive environment to help you successfully enter into this profession. 
Benefits to you:
Access a career in technology, which is the UK's fastest growing sector (6x more than any other)! IT Support is

an accessible entry point to develop transferable skills in the sector and futureproof your career.
Earn up to £24k as a starting salary and after 2 to 3 years progression to Team Leader, Desktop Engineer or System Administrator (£24–35k).

Other career options include specialising in Databases, Cloud, Security or Infrastructure. 

No previous qualifications or experience needed, only an interest in this career choice!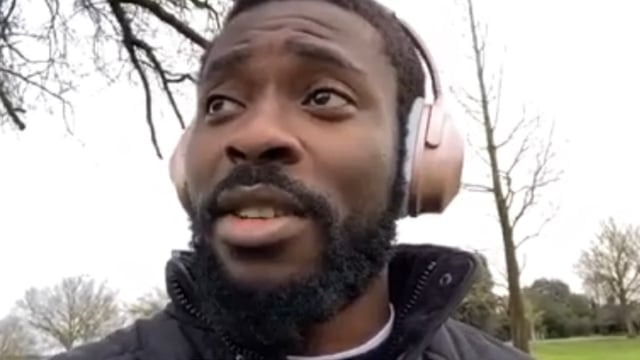 How it works:
Free training:

Over 8 weeks, you'll learn how to successfully launch your career in IT Support with the relevant skills and knowledge.

Mentoring (on programme and 6 months after): You will receive one to one mentoring support throughout the programme and for 6 months after to support your journey into employment.
Connect with employers:

At the end of the programme, we will connect you with employers and help you with your employability such as CV writing and mock interviews. 

Application Stages: Please see below for more information on how to get involved.
Insight into IT Support: Scroll down below to watch a video, which gives you an insight into this profession. 
Childcare Support We have developed an initiative to offer financial support and advice for any additional childcare responsibilities  parents may have to manage while they are on programmes and interviewing for roles with us at Generation.=
Contact us: For questions, please email LondonTeam@generation.org and we will be happy to help!
Program Length
8 weeks
Monday to Friday, 9am - 5pm
Remote learning
All courses are currently being conducted remotely
Start Date
19 September 2022
Insight into IT Support
This programme is a great springboard into the UK's fastest growing sector with strong career progression opportunities in technology. Developed with leading employers, we will teach technical skills covering hardware, software, mobile devices, networking, operating systems and security; combined with the necessary soft skills.
Our curriculum prepares participants for the IT Service Desk Analyst role. Entry-level IT Service Desk Analysts provide customers and companies with technical assistance for information system units that include system hardware, operating systems, applications, and networks. They address and resolve customer incidents using a variety of platforms (phone, email, web chats) in various industries. During the incident resolving process, analysts may work with other experts, vendors, and specialists to resolve the incidents.
Skills Earned
Technical Skills
---
We'll help you learn the technical skills with lots of hands-on, interactive sessions. By the end, you'll know:
How to diagnose and resolve hardware and software problems across the latest technologies. Learn to use mobile devices, networking, security and operating systems efficiently
Navigate ticket management systems and manage tickets effectively, including ticket creation, triage, notes and documentation, resolution, and efficient escalation when necessary.
How to configure and install networks and operating systems with the right security
How to provide excellent customer service: maintain timely, accurate, clear, and comprehensive notes and documentation for all customer incidents.
The behaviours and mindsets needed to progress to new career opportunities
Behavior & Mindsets
---
In every job, there are key skills that will help you be successful. We'll help you learn how to:
Communicate effectively
Work in a team
Adapt to different situations
Keep learning and develop
How we prepare you
In a world of job training programs, Generation takes a different approach to help you succeed. Generation instructors and mentors get to know each student and are there with resources, tools, and information if a student encounters a barrier.
Coaching
The instructors and mentors at Generation aren't just teachers, they're coaches who stand by their students through successes and challenges.
CV Building
The right CV can open the door to new career opportunities. Generation students learn how to create a CV that showcases their skills and experiences.
Interview Rehearsal
By conducting mock interviews, then providing real-time feedback and coaching, the Generation team ensures that all graduates feel confident and prepared to interview.
Ongoing Support
After graduation, mentors and instructors continue to check in with alums, providing support with the job search and advice for continued success.
Ongoing benefits of Generation
A Trusted Network
Continued contact with the Generation graduate network
Events
Events and workshops to help you keep growing
Give Back
Become a mentor to help others
Support
Troubleshoot your job challenges