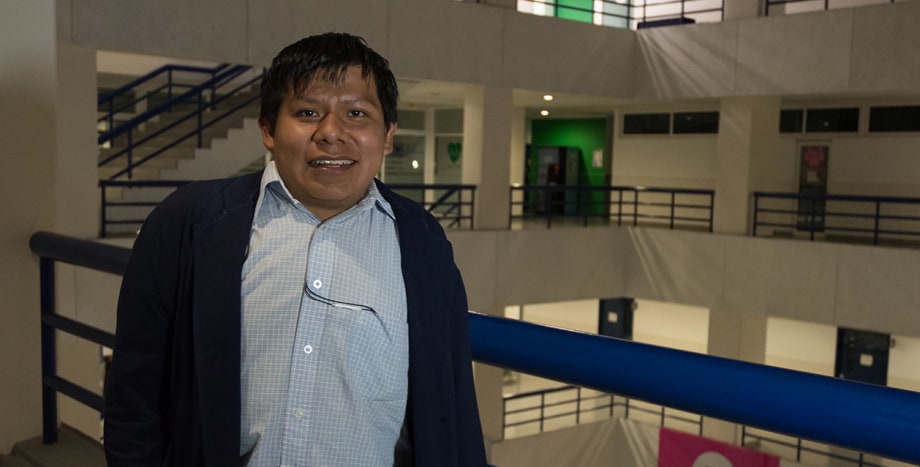 Erick | Mexico
In December 2014, Erick Ventura completed a Bachelor's degree in administration from the Universidad Nacional Autónoma de México. Although Erick acquired some work as part of his degree requirements, he was unable to secure employment after graduation. According to Erick, "It was a bit disappointing what I found in my search, you see, because what many companies ask for is a lot of experience and unfortunately, I had not focused that much on experience. I visited many companies, I attended job fairs, I searched on the Internet and I searched in the streets. I was there figuring out where opportunities were and unfortunately, there were no such opportunities."
Before joining the Generation initiative, Erick submitted 16 job applications and received rejections from all potential employers. Erick lived with his parents and his younger brother but was unable to contribute financially to his personal and family needs. Because Erick's father is unemployed, financial contributions were particularly helpful for his family.
That's when Erick decided to enroll in the Generation program in Mexico. During his participation, Erick acquired important job-relevant skills that compensated for his lack of work experience, and he also underwent significant social and personal changes. As Erick reflects, "I learned to relate to others since it was difficult for me. It is still difficult but in Generation, I gained the tools to overcome that weakness and I got to know my strengths."
Since graduating as part of Generation's second cohort in Mexico in October 2015, Erick has been employed as a cashier at Walmart Azcapotzalco—one of the busiest Walmart stores in Mexico City. His Generation training helps him adapt to the many daily challenges of a fast-paced retail setting. Erick credits his adaptability and quick thinking to role plays and simulations practiced in the Generation classroom.
Erick observes, "One thing that has helped me a lot from Generation is getting adapted to situations, because things change at any moment. You need to be able to respond if customers get angry or ask why things are taking longer."
Since graduating from the Generation program, Erick has reached many milestones. He made more friends in Generation than in school classes, and he keeps in close touch with six Generation graduates. While balancing his shifts at Walmart, Erick is planning to start an intensive English course to help further his university studies. In the future, Erick wants to explore a career in business administration and accounting.
Erick is learning a lot from his experience with Generation and with Walmart. He explains, "I barely had any experience and it taught me about responsibility. It's helping me adapt to the challenges ahead of me. And, I could contribute to my family's expenses in December and now I am putting some money aside for the expenses in the future."