Girls Can Code!
August 12 @ 4:00 pm

-

5:30 pm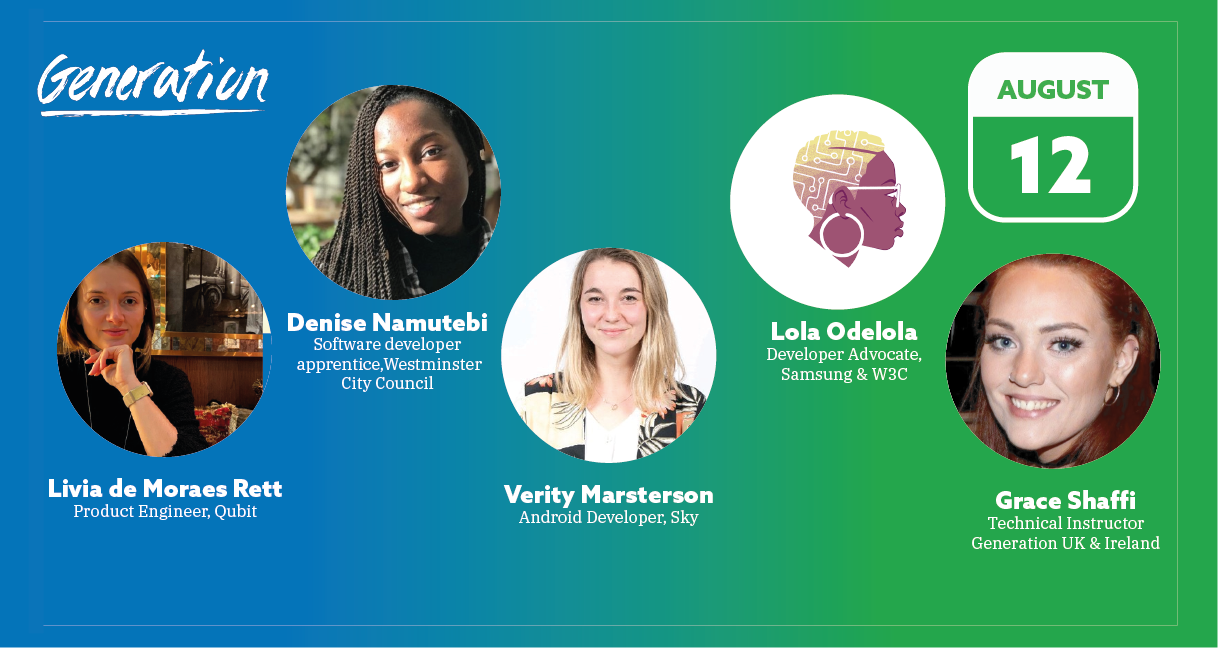 Join us to learn about all things Software Engineering, what it is, who can do it and where you can work.
Register on Eventbrite
About this event
Get free resources to start your own coding projects right after the course, with video tutorials from our instructor Grace. No experience required to join this session!
You will be able to hear from some of the women working in this role and have your questions answered to see if this career could be for you!.
Find out more about the courses we have available here.
Quote from previous attendee:
I found the webinar as well as the resources you've attached super useful(!), since I've decided not to go Uni and venture/ look into Coding. So thank you to yourself, the panellists/organisers and everyone else involved who was able to make this happen. I'd say it's definitely practical, for people like me (who know little to nothing with regards to coding) but still interested in the field!