Yorkshire
Software Engineering
Pre-Apprenticeship


Tech Talent Accelerator
Ready to launch your career in software engineering?
Keen to kickstart your career as a software engineer but not sure where to start? By joining the 6 week Software Engineering Pre-Apprenticeship programme, you'll spend 6 weeks building core IT and coding skills, and afterwards you'll be connected with tech apprenticeship providers as software engineering apprentices or as paid trainees. Take the Where Do I Belong in Tech Quiz to see if this is the right programme for you.
You don't need any existing tech qualifications or experience to apply – we just care that you're passionate about tech.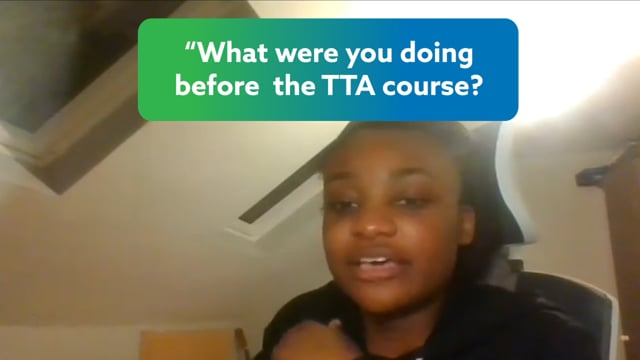 What we're offering…
Free training You'll learn all you need to be successful – from coding skills to the employment essentials that will help you achieve your potential
Guaranteed connection with apprenticeship providers Following the programme, you'll be connected with apprenticeship providers,, with personal support from the Generation team to match you with an employer
Fully remote delivery and we'll give you a laptop and internet if you don't have these at home.
Continue to receive your benefits if you're receiving Universal Credit or other benefits, we'll work with you to make sure you receive these during the programme.
Program Length
6 weeks
Monday to Friday, 9am to 5pm
Start Date
15 November 2021
What is a Software Engineer?
Have you ever wanted to develop a game, build a website or create a new platform? Becoming a software engineer will allows you to do all of those things. Every business needs software to function and software requires people who can build it.
As a software engineer, you'll be writing code to develop new features, fixing bugs, reviewing existing code, designing products, improving user experience, and helping to make technical decisions. With an apprenticeship in software engineering you will be able to train and qualify on the job, and have the chance to build a career for which demand is only growing.
Skills Earned
Technical Skills
---
We'll help you learn the technical skills with lots of hands-on, interactive sessions. By the end of the course, you will:
Understand the structure and attributes of web applications using HTML, CSS & Javascript
Apply the fundamentals of computer science and algorithms
Learn about and use Git for source control
Master problem solving techniques using Agile and SCRUM methodology (project management tools for tech teams)
How to thoroughly test new features & developments on web applications
Don't worry if some of the technical skills or language aren't familiar to you - we'll teach you everything on the programme, or you can get in contact if you want to find out more now.
Behavior & Mindsets
---
In every job, there are key skills that will help you be successful. We'll help you learn how to:
Tackle any problem
Work in an agile team
Communicate effectively by understanding the ideas of others and adapting your communication style to customers, colleagues and supervisors
Organise your time and prioritise your workload
What your journey will look like
1

Complete your application

Go through the selection process outlined earlier.

2

Meet your mentor

If you gain a place, you'll meet with your mentor before the programme starts to make sure you have all the support you need to achieve your potential.

3

Start your training

The programme begins! You'll learn the behaviours, mindsets and technical skills to succeed in the end role.
4

Graduate!

Graduate and celebrate your achievement at the End of Class Celebration

5

Interview with employers

We will recommend you to employers for interview, and we'll provide 1-1 interview support to make sure you can shine at interview. We will also connect you with other apprenticeship providers hiring L4 Software Engineering Apprentices.

6

Start in your role

We'll continue to provide support for at least 6 months, and you'll also become part of the powerful Generation alumni networks, which will help you further progress your career.
Ongoing benefits of Generation
A Trusted Network
Continued contact with the Generation graduate network
Events
Events and workshops to help you keep growing
Give Back
Become a mentor to help others
Support
Troubleshoot your job challenges