Generation supports 1,400 learners through partnership with WeWork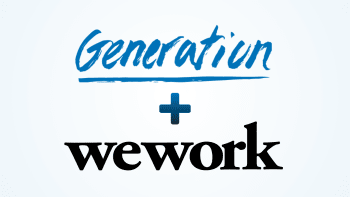 Since the start of its partnership with leading flexible workspace provider, WeWork in late 2019, international non-profit organisation Generation has supported 1,400 learners across the UK, Ireland, France and Spain who face systemic barriers to employment. Through the partnership, WeWork provided access to over 20,000 sqft of office space — including classrooms and conference rooms — for Generation teams to operate in-person and online training programmes, as well as job placement services to the 1,400 learners. Of those, 300 students also used the space to follow the training in-person where restrictions allowed, as well as apply for new jobs, prepare for interviews, and work safely during the pandemic. These services were vital to many who did not or do not have access to the internet or space to work at home.
Generation's mission to train, support and place individuals in new career roles is well aligned with WeWork's unwavering commitment to supporting tomorrow's world at work, with unmatched services and resources, inspiring workspace and unique networking opportunities.
Michael Houlihan, CEO of Generation UK, comments:
"Through this partnership with WeWork, we're giving people who've faced significant systemic barriers to employment a new chance at a thriving career and life. Together, we're building an inclusive recovery, with special attention on access to jobs in high-growth industries, like technology and healthcare. WeWork's spaces have been inspiring venues for our own teams. Our learners — many of whom had never set foot in an office before — have also been energised by the opportunity to train with us in such fantastic locations. This was even more important during 2021, when many of our learners didn't have a suitable learning environment at home, or good enough WiFi. Again, this partnership broke down those barriers providing learners safe, controlled spaces that meant they could continue to learn and move forward, even during lockdowns."
Mathieu Proust, General Manager, UK and Ireland and Emerging Markets says:
"We're delighted to have helped Generation reach this impressive milestone. As an organisation that continues to support individuals with the skills and training they need to secure employment, Generation shines a light on the inequalities that many young people face and their work complements WeWork's ongoing commitment to supporting those disproportionately impacted by the pandemic. We're pleased to build on our partnership by expanding our employee volunteering scheme as well as creating unique networking opportunities to connect Generation with our member community."
Generation's collaboration with WeWork has since expanded to four WeWork locations across Australia, Singapore, and Hong Kong. The partnership will also create additional opportunities to benefit from the expertise of the WeWork community through volunteer initiatives such as interview preparation.
To date, Generation has over 44,000 graduates from its employment programmes across 14 countries in 30 professions that span four sectors; technology, healthcare, customer service, and skilled trades. 93% of Generation learners are unemployed when entering the programme, and 84% of graduates are placed in jobs within 3 months of completion.
More about the learner experience at Generation x WeWork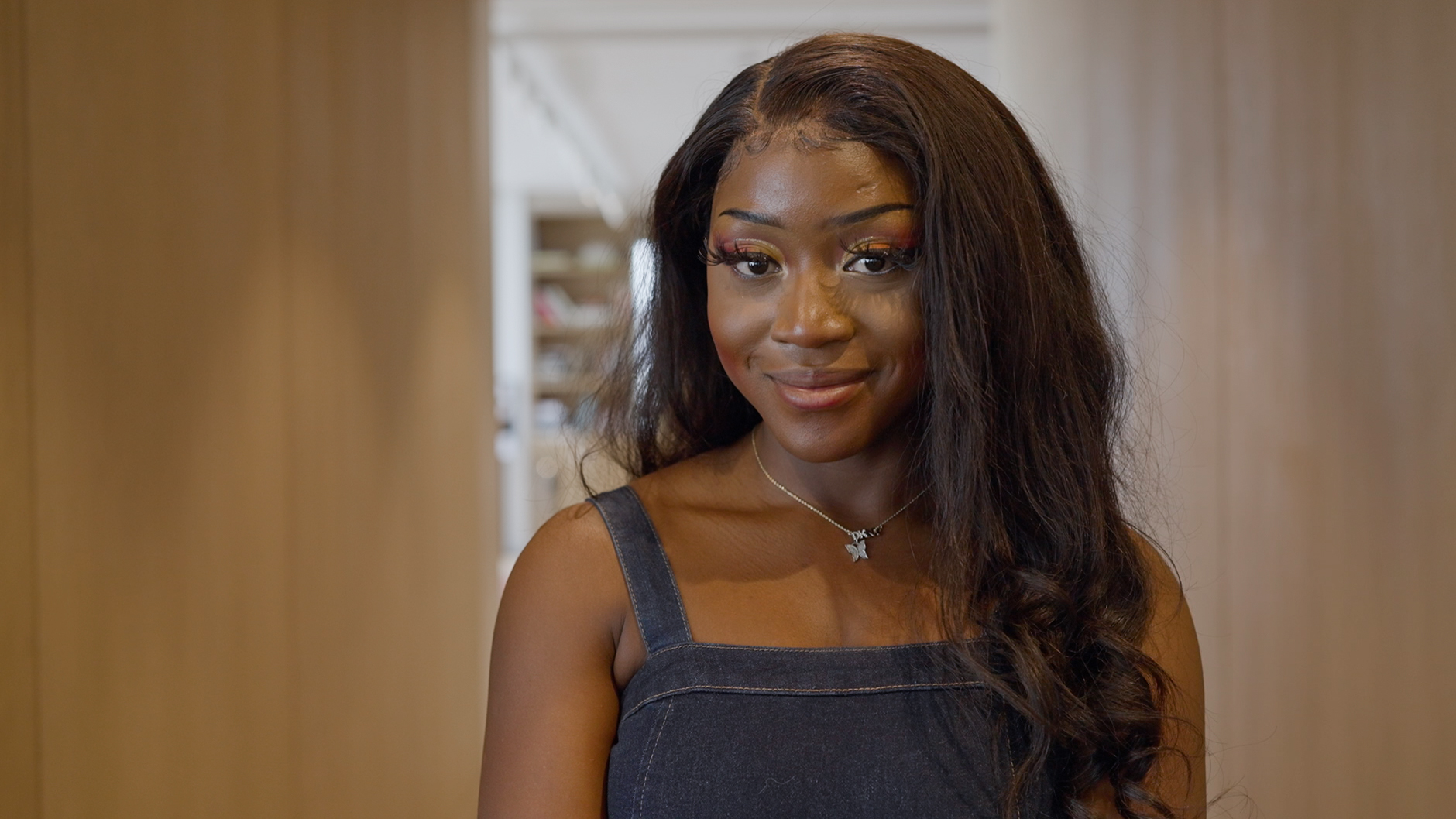 Naomi, who followed the AWS re/Start programme with Generation at WeWork Hoxton, London, said:
"Thanks to Generation I got a job at River Island working as a Site Reliability Engineer. My life has significantly improved and having a job has empowered me. I was equipped with the skills to become a Site Reliability Engineer in only three months. This has been really pivotal in helping me change the direction of my life. I can do anything!"