Central London
Get Into Technology
Ready to launch a career in tech?
Join our free 12 week programme to kickstart your career in tech as an AWS Cloud Support Practitioner — no existing experience needed, as long as you can show us why you're excited about technology & computing.
What we're offering…
Free training and qualification You'll learn all you need to be successful – from the technical knowledge to the employment skills that will help you achieve your potential.
Guaranteed interview For each person on the programme, there's a well-paid role with great career prospects waiting at the end, which we'll help you apply and interview for.
Free travel and lunch And if you're receiving universal credit or other benefits, we'll will work with you to make sure you continue to receive these during the programme.
Applications are closed for the March 2020 programme. Please click here to register your interest for our Summer 2020 programme.
This programme is jointly run by AWS (Amazon Web Services), Prince's Trust and Generation. The programme is funded by ESF and Power Up.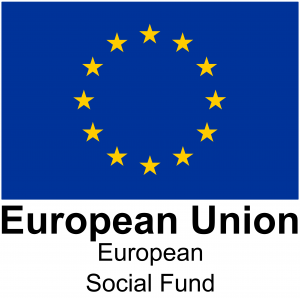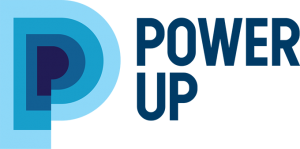 Program Length
12 weeks
Monday to Friday, 9am to 5pm
Delivered in partnership with:


Coming Soon
Register Interest
What is a Cloud Support Practitioner?
Have you ever run out cloud storage space on your phone? Or visited a website and seen that it's down? As a cloud support practitioner, your job will be to help people and companies solve problems like these:
It's a role where you're always gaining new skills — every time a new problem appears, your team mates will help you figure it out, so that you can do it yourself next time.
Amazon Web Services, the "Powered by AWS" logo are trademarks of Amazon.com, Inc. or its affiliates in the United States and/or other countries.
Skills Earned
Technical Skills
---
We'll help you learn the technical skills with lots of hands-on, interactive sessions. By the end, you'll know:
How cloud computing works
How to use different computer operating systems
How to use different programming languages
Don't worry if some of the technical skills aren't familiar to you — we'll teach you everything on the programme, or you can get in contact if you want to find out more now.
Behavior & Mindsets
---
In every job, there are key skills that will help you be successful. We'll help you learn how to:
Tackle any problem
Work in a team
Organise your time
What your journey will look like
1

Complete your application

Go through the selection process outlined earlier.

2

Meet your mentor

If you gain a place, you'll meet with your mentor before the programme starts to make sure you have all the support you need to achieve your potential.

3

Start your training

The programme begins! You'll learn the behaviours, mindsets and technical skills to succeed in the end role.
4

Get ready for your interview

As training progresses, you'll work with the Generation team on your interview technique and creating your personal statement for end employers.

5

Graduate!

Graduate and celebrate your achievement with your friends and family.

6

Interview and start in your role

We'll matchmake you with end employers who have vacancies reserved especially for Generation graduates. We'll support you to find a role, and then stay in touch as you start in the job.
Ongoing benefits of Generation
A Trusted Network
Continued contact with the Generation graduate network
Events
Events and workshops to help you keep growing
Give Back
Become a mentor to help others
Support
Troubleshoot your job challenges