London
Green Jobs – work in sustainability
Want a job with great progression opportunities focused on tackling the climate crisis?
A large part of tackling climate change centers around encouraging improvements to energy efficiency within existing buildings across the UK, promoting the installation of various sustainable technologies in a process called retrofit. 
Working in retrofit means becoming a sustainability guru – delivering consultations over the phone and via email, providing customer support and advice to people and organisations going through (or considering) the process of making their buildings more eco-friendly.
You will play an important role in managing the sustainability project behind the scenes. This includes booking installers and contractors, processing grant applications, reviewing surveys and progress, and conducting initial online property assessments.
Sustainability professionals are in growing demand across energy companies, specialist installers, housing associations and local councils.  It's estimated we'll need 10,000 skilled retrofit professionals by 2025 alone! Once you start your career you can progress quickly, earning up to £30,000 in just two years through various career routes in this growing sector.
Over 80% of our recent retrofit graduates are now in great jobs with employers including Eon, United Living, Q-bot and Agility Eco!
What jobs could I do after completing the programme?
This programme will teach you everything you need to know to get certified as a qualified Retrofit Advisor, we'll provide you with the skills you need to nail a job interview with one of Generation's employer partners and launch a 'green' career as a top-performer from day one earning a starting salary of £21-24,000.
Who is this programme for?
Eager to have an impact and make a difference to the climate crisis
Energised by working with and helping people, providing great customer service
Great at paying attention to detail
Comfortable working with a computer in an office environment as part of a team
Excited to learn new things in a changing sector
What will you gain from the programme?
Free training and qualification: You'll learn all you need to successfully launch your career in the Green Sector — as well as the behaviour and mindset skills you need to progress with your career!
Connect with employers: At the end of the programme, Generation will connect you with employers hiring for Retrofit Advisor roles, support you through your application, and help you transition into your working life.
Career Coaching: We provide a 1–1 career coaching experience for up to 6 months post-program, to identify your personal challenges and work with you to overcome them!
Stand out from the crowd in a highly competitive job market!
Find out more
Take a look through our videos below for more information on the course and the Green Sector.

Program Length
10 weeks
Monday to Friday, 9am - 5pm
Remote learning
All courses are currently being conducted remotely
Start Date
26 February 2024
Requirements
Aged 19+ as at 31st August 2023
You are not currently in education, training or employment (zero hours contracts accepted)
Have the legal right to work & live in the UK
Have lived in the UK/EEA for the past 3 years
Living in a London borough
Available for 10 weeks full time, and ready to start a full time job straight after the course
This program is sponsored by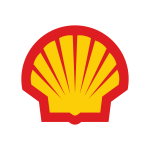 Coming Soon
What your journey will look like
1

Take the first step

Register Interest

2

Get oriented

Complete Generation's orientation process with Generation staff. Together, we'll make sure you're ready to begin class with the resources you need to succeed.

3

Train

Begin your training. Complete all assigned homework and come to class each day ready to learn and engage with your cohort and your instructor.
4

Prepare

As training progresses, you'll work with the Generation team on mock interviews and perfecting your resume.

5

Graduate

Graduate and celebrate your achievement with your friends and family.

6

Advance

Continue to advance your career. Share your successes with the Generation team and stay connected with Generation.
How we prepare you
In a world of job training programs, Generation takes a different approach to help you succeed. Generation instructors and mentors get to know each student and are there with resources, tools, and information if a student encounters a barrier.
Coaching
The instructors and mentors at Generation aren't just teachers, they're coaches who stand by their students through successes and challenges.
CV Building
The right CV can open the door to new career opportunities. Generation students learn how to create a CV that showcases their skills and experiences.
Interview Rehearsal
By conducting mock interviews, then providing real-time feedback and coaching, the Generation team ensures that all graduates feel confident and prepared to interview.
Ongoing Support
After graduation, mentors and instructors continue to check in with alums, providing support with the job search and advice for continued success.
Ongoing benefits of Generation
A Trusted Network
Continued contact with the Generation graduate network
Events
Events and workshops to help you keep growing
Give Back
Become a mentor to help others
Support
Troubleshoot your job challenges